8 Point Lift
What is the 8 point lift?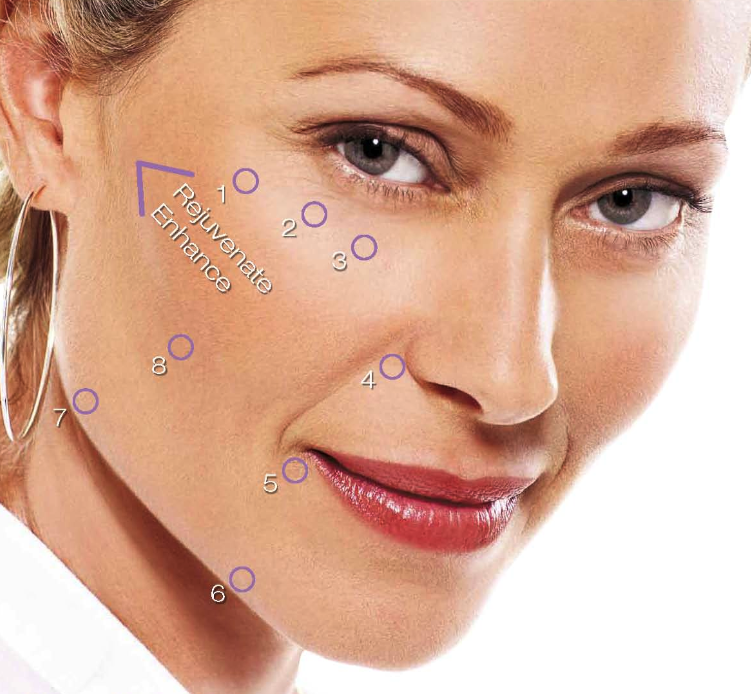 The 8 point lift, often known as the non-surgical facelift, was introduced in 2011 and is carried out using the Juvederm® Vycross range including Voluma, Volift and Volbella. It is an advanced procedure designed to restore volume, reshape, rejuvenate and redefine the face. The 8 point lift is a more holistic approach compared to an isolated dermal filler and offers a complete natural looking solution to soft tissue loss associated with ageing .There is little downtime following this procedure and the results are immediate, subtle and natural looking.
Why do I need the 8 point lift?
As we age we lose soft tissue volume in certain areas in our face that result in drooping, jowl formation and lines and folds. The 8 point lift is a treatment individualised to each patient and aims to address the problem by replacing volume rather than chase a problematic fold or line.
What can I expect?
During the consultation your face will be assessed and the areas needing to be treated explained. For some patients not all 8 points may need to be injected and therefore the procedure is adapted for each individual patient based on their own personal profile and requirements. The procedure will be carried out using a combination of a needle and cannula (soft hollow tube) approach to deliver the product to the treatment areas. The procedure will take approximately 60 minutes .
And after?
From experience we have found there is very little down time with this procedure. You may experience mild bruising, swelling and redness associated with the injections. We advise that you do not touch the areas for 6 hours following the procedure and do expose yourself to extreme hot or cold temperatures for 2 days following.
Common questions
Will it hurt?
An application of local anaesthetic cream will be applied to you face which will result in minimal discomfort.
Am I suitable for the 8 point lift?
If you are over 35, concerned about sagging skin, ageing and lined skin or feel your face is lacking volume then the 8 point lift may be suitable for you. During the free consultation, should this procedure not be right for you we can advice you on more appropriate treatments.

Why would you inject my cheeks, when it is my nose to mouth lines or jowls I am concerned about?
Our knowledge of the ageing processes means we can can approach the problem that is causing the lines or wrinkle to be there in the first place. This often means that filling the cheeks or other areas around the mid face can improve the mouth and jaw area reducing the amount of product needed in these areas and giving a much more natural look.
When will is see results?
Results will be immediate but allow 1 – 2 days for any post procedure swelling to resolve.
How long will it last?
Results can last 12 – 18 months.
How much will it cost?
Prices will start from £800 but a final price will be given to you during your consultation.