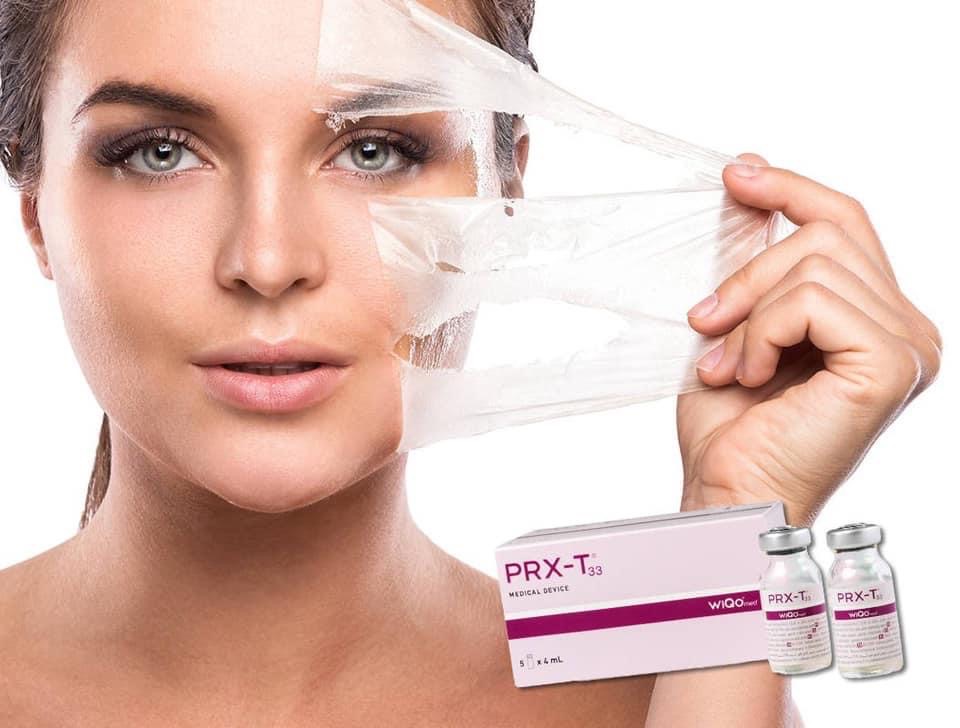 What Is PRX T33?
Prx T33 is a TCA ( trichloroacetic acid)  bio-revitalising chemical peel. Hugely popular among celebrity circles for the immediate and long lasting results it provides. The peel is intended for intensive skin renewal for the face, neck and décolleté and gives an immediate lifting effect along with smoother, firmer and radiant looking skin.

PRX T33 has a unique formula allowing to penetrate to the dermal layer of the skin (far deeper than most other chemical peals ) stimulating  the production of collagen and elastin which revitalises the area. The formulation of this revolutionary peel is that it has the ability to penetrate to such a deep level without damaging the epidermis ( the top layer of your skin) meaning amazing results with minimal if not no downtime at all.

TCA peels have been used for many years to give excellent clinical results but have historically been extremely expensive with a lot of downtime.  The formulation of the PTX T33 maintains these amazing results without the cost or the problematic side effects.
What can I expect?
The treatment takes approximately 20 minutes and you may experience some mild tingling during the procedure. The peel is applied using a specific massaging technique to the chosen area. You may experience some redness immediately after and you may experience some mild flaking for a day or two following the procedure. Many people experience no side effects at all.
We recommend a course of 3-5 treatments 1-3 weeks apart for optimum revitalisation.
Most people will see an immediate result which with the right aftercare will be long lasting results.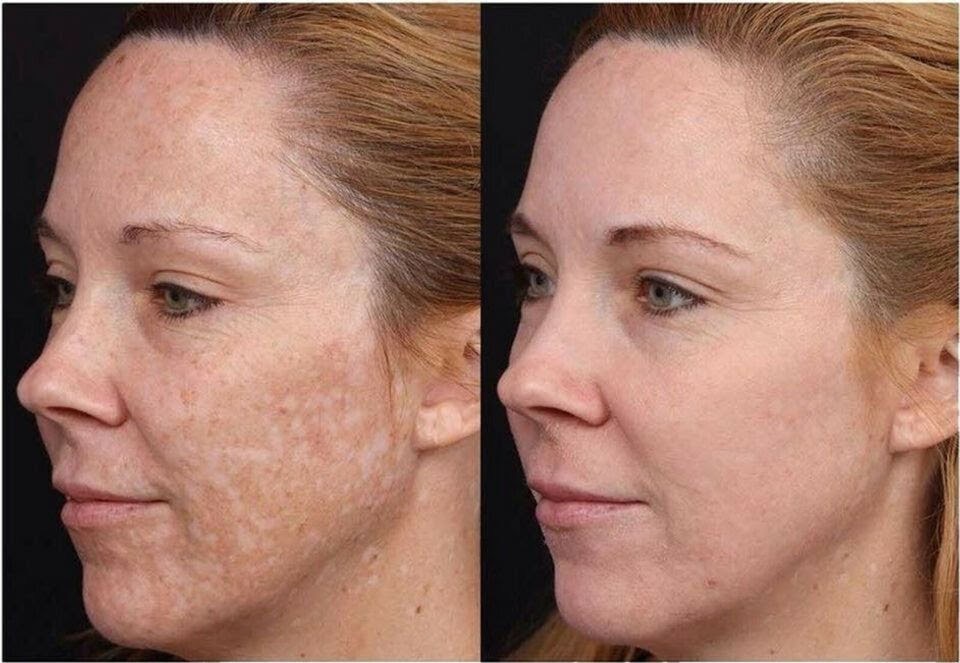 Common Questions.
Who would benefit from this treatment?
Anyone with dull, lack lustre skin, acne scaring, sagging skin, pigmentation or enlarged pores. Anyone who is looking for an anti ageing effect.
Is there anyone who can't have the treatment?
The treatment is safe for any skin type. It is Not suitable for anyone pregnant or breast-feeding , anyone who has been on Roaccutane if the last 12 months
Is there anything I need to do before or after?
It is important that you stop all use of active ingredients a full 7 days before and after. This includes any kind of acids, retinols and vitamin c
Although this procedure is non photo sensitising ( which means you can have it all year round) we still highly recommend the use of a high SPF as part of your daily skin care routine .
Do I have to have a course ?
You can have the peel as a one of procedure and you will see the results, however the results will be greater with a course. We are confident you will want to come back for more after you have seen the improvement in your skin.
We generally recommend a course of 3 -5 for the face and a course of 4-6 for décolleté
Can I have peel along side other procedures?
To further enhance your treatments you can opt to have the PRX T33 before other procedures such as fillers, botox and thread lifting. If not performed at the same time you would need to wait a least 2 weeks after treatment before having the TRX peel.
How much does it cost?
£180 per peel for either face and neck or décolleté and neck. £340 all three areas in one treatment session£510 for a course of 3 peels booked and paid for at time of appointment. Includes 2 home care products.£ 850 for a course of 3 peels for 3 areas booked and paid for at the time of appointment. Includes 2 home care products.